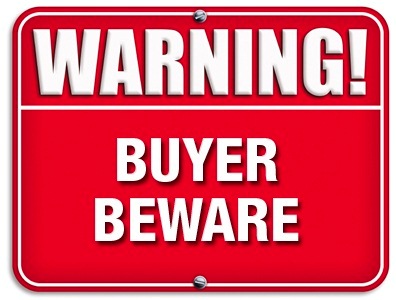 As a Brisbane Residential Design company providing both House Design Plans and Structural Engineering Plans for Brisbane Home Owners we are exposed to all facets of the pre-construction process. At times we will work with Brisbane home owners on their structural engineering plans only, using plans from other house designers and draftsman to develop structural drawings from.
Having a team of Brisbane home designers and residential engineers means we all collaborate on our residential renovation projects, sometimes what we see is not pretty…
We often receive house design plans that don't meet Brisbane City Council codes
The inner suburbs of Brisbane can be complicated this doesn't mean costly, just complicated. There is a code for small lots, character housing, heritage listings and demolition control precincts, add to this a political agenda (this relates the approval of certain types of development applications) and you have a minefield of red-tape to negotiate before you can receive building approval.
Where some home owners will approach SEQ Building Design for structural engineering plans only, we see a number of instances where the house design plans are not complying with Brisbane city council codes. It may be something as simple as a garage that is too wide, the placement of a minor extension or incorrect notations that will result in the home owners' house plans being subjected to costly council scrutiny before construction can commence.
Structural Engineering Plans that lack detail
Not all drawings are the same, the devil is in the details and if the aesthetics of your home renovation are not important then the cheapest available house plans will be your best bet, for more specific requirements you will need to ensure everything is detailed in your plans (Design and Structural).
Don't leave the look of your home renovation to chance! Details show how your home renovation work will be constructed and will be impacted by how you will use the space e.g. height clearances can be greatly affected by beam sizes and also joinery details, the finished look can be severely affected by bracing requirements, without specifying specific connections e.g. Bored Pier Details, Column to Beam Connections, Roof Penetration Details, you may find your desired outcome is compromised by leaving these specifications up to your house builder… Proceed with caution, sometimes disputes arise with a home builder who, although construct to national building codes, chose a construction method that resulted in a finish that didn't match the owners expectations!
Structural Engineering Plans with no Certification
Most interesting by far are 'Building Approval' drawings that still require engineering certification, basically structural engineering plans are included but no responsibility is assumed by the designer at all! Notes like 'Steel stumps to engineers design and details' are a dead giveaway… So what is it you are paying for?
If all your structural engineering plans require an engineer to review then they're only really partially complete 'Building Approval' drawings! In fact without engaging and paying for an engineer to 'design check' your structural engineering plans and (assuming everything is ok) providing your Form 15 certificates you won't receive Building Approval at all.
As you can imagine double handling will contribute to your pre-construction costs! Why wouldn't you engage an engineer to complete your drawings and provide certification all at once?
BUYERS BEWARE!!
On occasion SEQ Building Design's planning and engineering quotes have been dearer than competing companies, resulting in SEQ Building Design missing out on jobs only to be engaged at a later stage by the same client to 'design check' their structural engineering plans; each time this resulted in the clients overall planning costs totaling a few hundred dollars more than their original SEQ Building Design quote, their out-of-pocket expense resulting from 'tricky' quoting practices.
At times our quotes come under fire because at SEQ Building Design we quote the 'whole' pre-construction process (design / structural engineering / certification / council applications / building approval). Certification, Council Applications and Approvals are all mandatory costs for major projects and can surprise some homeowners who are only considering the bottom-line when selecting a service provider.
The worse thing a home owner can do is blindly accept the cheapest quote without finding out why, often this will lead to higher total costs overall. We encourage people to ask why there is a difference in quoted prices and to find out what is not included on competing quotes; there is ample opportunity to exclude (or hide) costs on major renovation plans and 'make it up' once the home owner is engaged, something we don't do at SEQ Building Design.
For a competitive quote on all your pre-construction home renovation planning requirements call the experienced team at SEQ Building Design on 07 3257 7224.