Home owners are often curious about what really goes into a set of design plans, to help shed some light on the situation we have interviewed three Brisbane building designers from SEQ Building Design to get their perspective on everything that makes it in to a set of plans and the 'behind the scenes' work necessary for designing beautiful Brisbane Homes.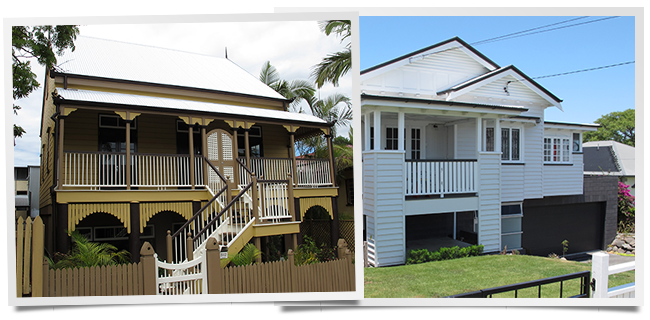 1.       Communication is vital
Brisbane building designers work with you to determine your requirements, a really good building designer will challenge your way of thinking and inspire you to really consider how you use your home. Choosing a building designer will be the first decision of many in a process that will lead to a great home design.
When asked about communication Josh (SEQ Building Design Senior Building Designer) commented "It's about getting inside someone's mind, not just to work out the 'what' but more importantly the 'why'. We have worked on so many traditional (and some not so traditional) Queenslander designs that we have a really solid grasp of what works well, once we know 'why' we can begin to present design options in-line with our client's expectations."
"You become very adept at listening and reading between the lines, we understand people don't always know what they want, and sometimes they don't know what they don't know, it's this reason our clients come to us in the first place, over the years we've become pretty good at identifying what our clients are looking for" says Alan (SEQ Building Design Senior Building designer).
2.       It is more than just sketching a new room
Design begins with a list of requirements; from here a multitude of factors need to be considered… First up its determining what potential concerns there are – property boundaries, site and city infrastructure, gross floor areas, council code constraints etc… "Any oversights during this stage will be very costly later on in the project" says Alan.
With all concerns highlighted and a list of design requirements available, a designer will look at the amount of new space required and begin to integrate with existing spaces, close attention is given to the impact of any earlier highlighted concerns and the configuration is massaged until a very preliminary site plan is achieved.
"It is very similar to overlaying filters, once all considerations have been addressed the space that remains is what we can design within, if our client's requirements do not match up we can inform our client very early on that additional steps will be required" explains Ryan (Senior Designer).  "Generally there's nothing that cannot be achieved, it simply comes down to our clients' timeframes and how much money they're willing to throw at council, our role is to inform our client's of all their available options and help them avoid additional and unexpected costs".
3.       Construction Budgets Help
It is so easy to get carried away with personal projects, especially with T.V. shows, magazines and the world-wide-web giving access to 24/7 design inspiration.
While we want to see our client's achieve their dream design, we are also aware of the practicalities and don't want to see our clients left with a design that is well beyond their available construction budget. When we are made aware of our clients available construction budget, we can advise of specific approaches that will help them keep to their construction budget.
4.       3D models really help
"3d plans are a must these days as it helps the client see what they can expect for their investment" notes Phil Smith of Platinum Constructions
SEQ Building Design Senior Designer Ryan explains "Every design begins with its own set of challenges, to start with it's less about drawing and more about discovering what you have available to work with, but once we have the preliminary work completed we can begin to model our client's requirements in 3D".
"3D perspectives are what really get our clients excited, when we show then how their finished home will look all of a sudden it becomes very real" states Josh.
In addition to seeing your home in 3D, it also helps to communicate to your builder and associated service providers how you want your finished home to look!
5.       Near enough is never good enough
Good plans begin with accurate measurements, and the first step in the design process is to measure the property. For a full site measure it is a 3 – 4hr task and any shortcuts or mistakes during this stage are amplified the further along the design and construction path your plans progress.
Incorrect measurements that make it through the planning stage may result in building approval being denied, inaccurate construction quotes, incorrect materials ordered or worst of all – final construction approval being rejected… All because due care was not taken during the initial site measure.
6.       Experienced Brisbane Building designers always consider the big picture
Part of the reason our clients choose an experienced designer is for their ability to see how each design decision, no matter how small, affects everything else.
Space integration is key to a livable home, and this goes a long way to ensuring our clients happiness for years to come.
Ryan explains "Stair placement, bathrooms (especially ensuites), storage areas even minimum room sizes and transition areas, all contribute to fostering an inviting and livable home. While minor reconfiguration work will make room for additional living space or a fourth bedroom, a home's overall dynamic will also be considered by your designer and advice provided on the best way to integrate home additions".
7.       Creative work is a collaborative process
When you have one Brisbane building designer working on your project you will get one perspective, albeit experience will certainly go a long way, however when you have a team of experienced designers working together, bouncing ideas off one-another all to deliver a great design outcome, the client always wins.
"Nothing is more enjoyable than bringing our projects to the table and discussing what our clients are looking to achieve and then presenting our design vision for their homes. The rest of the team fires off ideas and suggestions for each project, we all discuss ways to get the most from each design,  it's a great way to work" says Ryan. "Knowing what the rest of the team is working on ensures open and supportive communication in the office, and I believe this is reflected in the quality of the plans we produce" explains Alan.
8.       Many hours worked never make it to the bill
Reviewing previous design projects, team discussions, running ideas past the engineering team and massaging home designs until they are just right is all part of the design process. In addition there are the hours of research that go into reviewing latest trends, or learning about new products to hit the market and keeping a handle on changes to council codes and regulations are all part of the job and keeps our skills sharp and SEQ Building Design ahead of the game.
At the end of the day we do what we do because we love designing homes.
We know we are not the cheapest provider of house plans in Brisbane, but we know with absolute certainty what's involved with a major home design project and deliver our plans knowing our clients will have no problems with approval and construction.
Looking Brisbane Building Designers that will go the extra mile?
Contact one of the friendly designers at SEQ Building Design on 07 3257 7224.